Ordering Information
Product Details
Original Paintings
My paintings are on high quality Arches watercolor paper. My paints are of professional quality for color brilliance and longevity. I start with a rather detailed drawing which I transfer to the watercolor paper. I paint a series of "layers" or thin glazes initially and then use less water and more paint when adding details. My paintings are signed in watercolor. If you would like to buy a painting unframed please email or call for the price of the painting alone.
Prints
All prints are digitally produced by local printers on high quality, acid-free papers. The flower images are reproduced using a giclee (sprayed ink) process on Arches Infinity textured paper similar to watercolor paper. These prints are numbered, signed and dated. The seascape and garden images are numbered and signed beneath the image as shown. All prints are reproduced in the same size as the original painting.
Matting
Both the paintings and prints are matted with archival quality, off-white mat board. All paintings are double matted. The flower giclee prints are double matted, with a cream colored outside mat and off-white inside mat. The Seascape and Garden prints are single matted in off-white. All images are backed with a foam core backing. Unframed prints are protected by a plastic sleeve.
Frames
A choice of a gold wood or finished wood frame is given for many items. Examples of both are shown below. Styles within each category may vary depending on availability. Unframed prints are available for those who want to use their own framer.
Examples of Gold Wood Frames
Examples of Finished Wood Frames
Shipping
Your order will be mailed within 7 days of receipt (usually sooner) unless there is a special request in regard to framing. All orders will be shipped by USPS unless otherwise requested. Shipping costs will be calculated at the time of check-out. Returns of products are accepted within 10 days of delivery for either exchange or full refund, for the cost of the return shipping. Returns are accepted for any reason and your satisfaction with your new painting or print is guaranteed.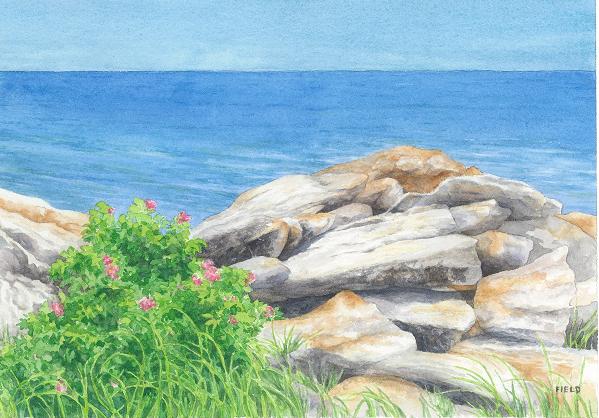 Seascapes
Seascape and coastal paintings and prints.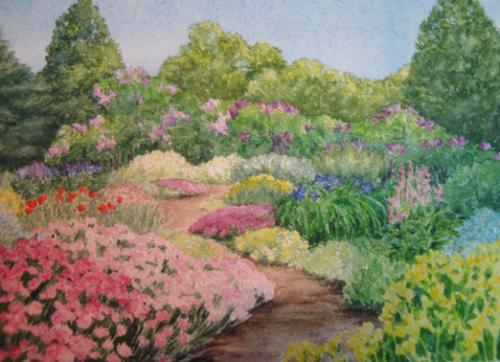 Gardens
Garden paintings and prints.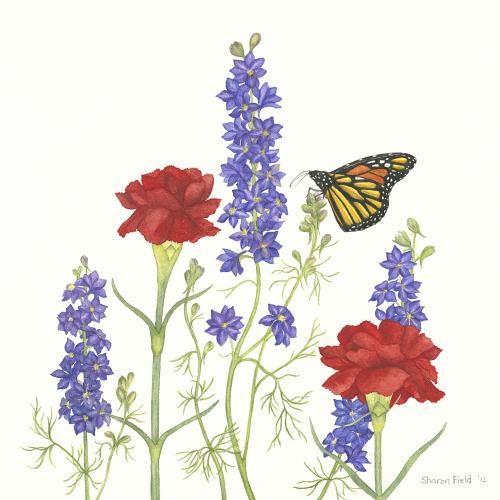 Flowers
Portraits of flowers paintings and prints.