About the Artist
Sharon Selene Field
As a seventh-generation Mainer, the subjects of rocks, ledges, woods, fields and shoreline appeal to me because of their permanence. They are silent witnesses to the generations of people who have worked, painted, climbed or visited to take in the scenery. I strive for my paintings to be respectfully representational, thoughtful, and to instill a sense of place. My intent is to encourage the viewer to notice the beauty of that which will remain long after we are gone.

I started painting flowers out of admiration for their pure color and form. Flowers, like rocks, have fabulous edges, making them very appealing subjects. I have long been a flower gardener and I find that for me, gardening and painting are intertwined.

I am originally from Pembroke, Maine, which is about as far east as one can live in the U.S. This geographically isolated place, almost Atlantic Canada, fostered creativity and close observation of nature. I have painted or drawn for as long as I can remember.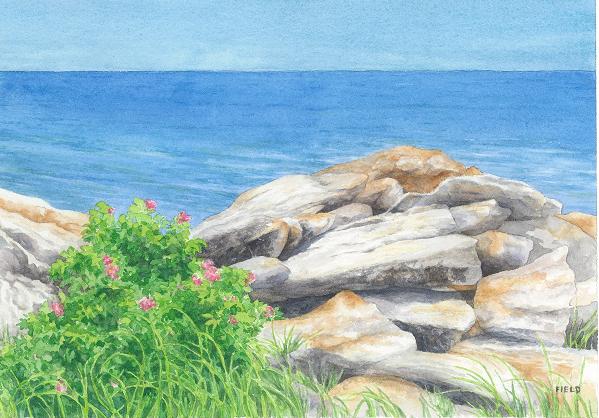 Seascapes
Seascape and coastal paintings and prints.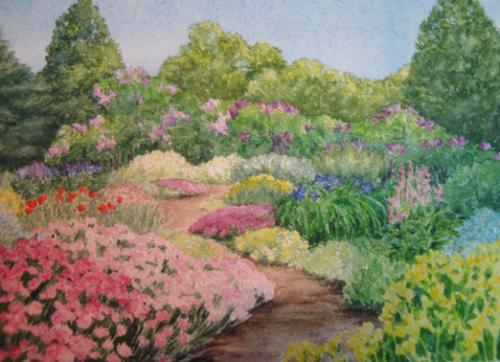 Gardens
Garden paintings and prints.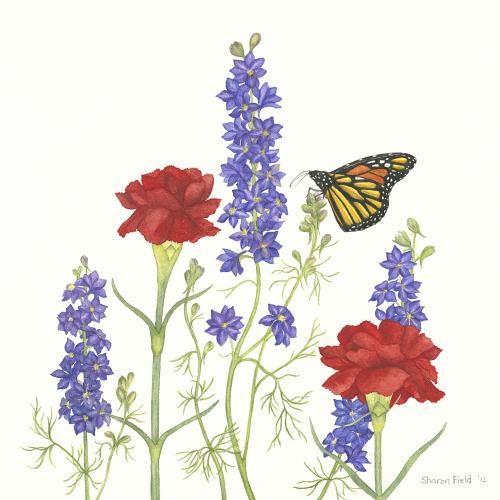 Flowers
Portraits of flowers paintings and prints.